The most popular minimalist interior design styles in 2022
Today, I will talk to you about the most popular minimalist interior design styles in 2022.
Minimalism is a way of life and an attitude to life. It can balance the sense of space, people can achieve an emotional soothing and calm.
Minimalism is not a cold living container. It is minimal and blank everywhere to better fill life and emotions.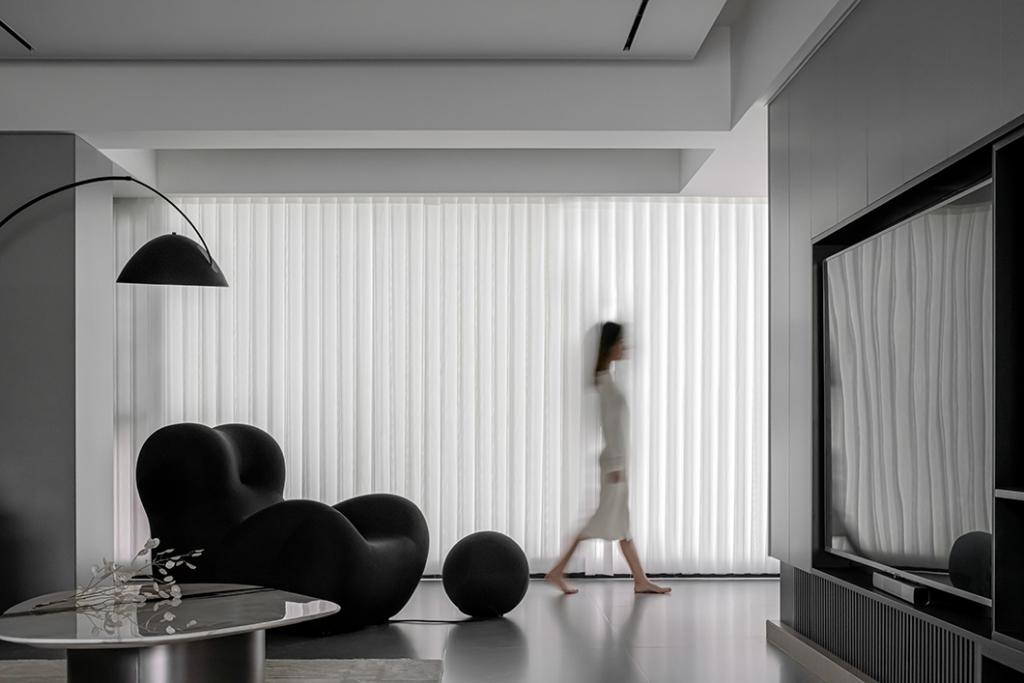 The minimalist lifeism means that life is loose and well-balanced. The living room is dominated by black and white, which strengthens the sense of line and is simple and clear. Large black chandeliers and exaggerated single chairs create infinite calm.
Dreamy and light curtains add rhythm to the space and soften the light that passes through. Matcha green embellishes the black and white space, and the clear lines create comfort and tranquility.
The rich texture makes the minimalist space not monotonous. The neat marble coffee table is matched with the soft sofa, and the soft blanket makes the whole space warm and leisurely.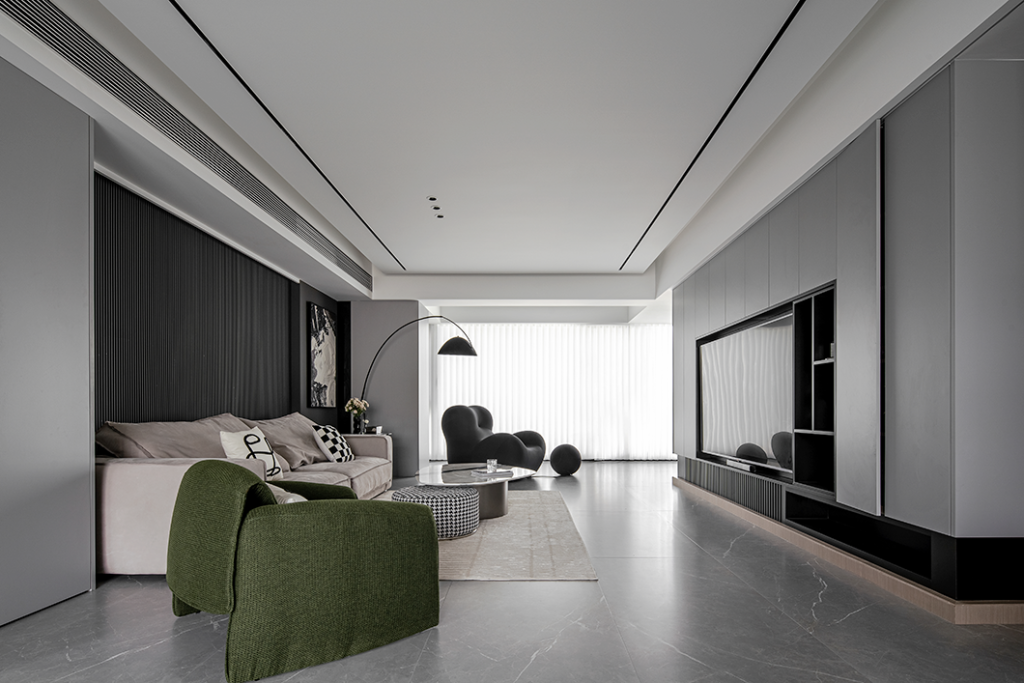 Minimalist design for different spaces
The open space design increases the activity area, and the clean and neat wall structure brings a comfortable visual experience. Artistic styling furniture brings freshness and interest to the home.
The kitchen continues black and white tones, refreshing and tidy. Make the house more open as a whole. Hidden cabinets bring more beautiful life experience, and the restrained dining table and chairs form a low-key and luxurious temperament, which is quiet and elegant, creating a pleasant dining environment.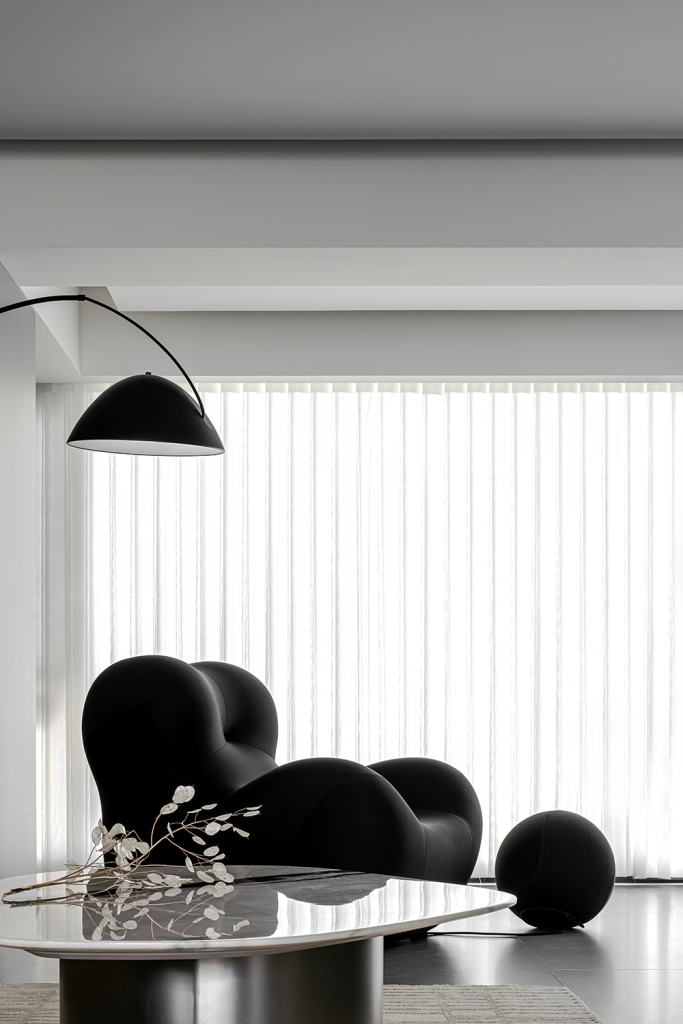 The design of the invisible door enhances the overall sense of the space, and the elegant colors lead to the private space. Combing the dynamic relationship, lighting is everywhere.
The tone of the master bedroom is softer and lighter, the mild wood conveys a warm temperament, and the warmth fills the room. Resting and thinking are the longing for life.
The lovely table and chairs in the second bedroom, the lively atmosphere makes people fall into softness. Feel the comfort and attachment of home.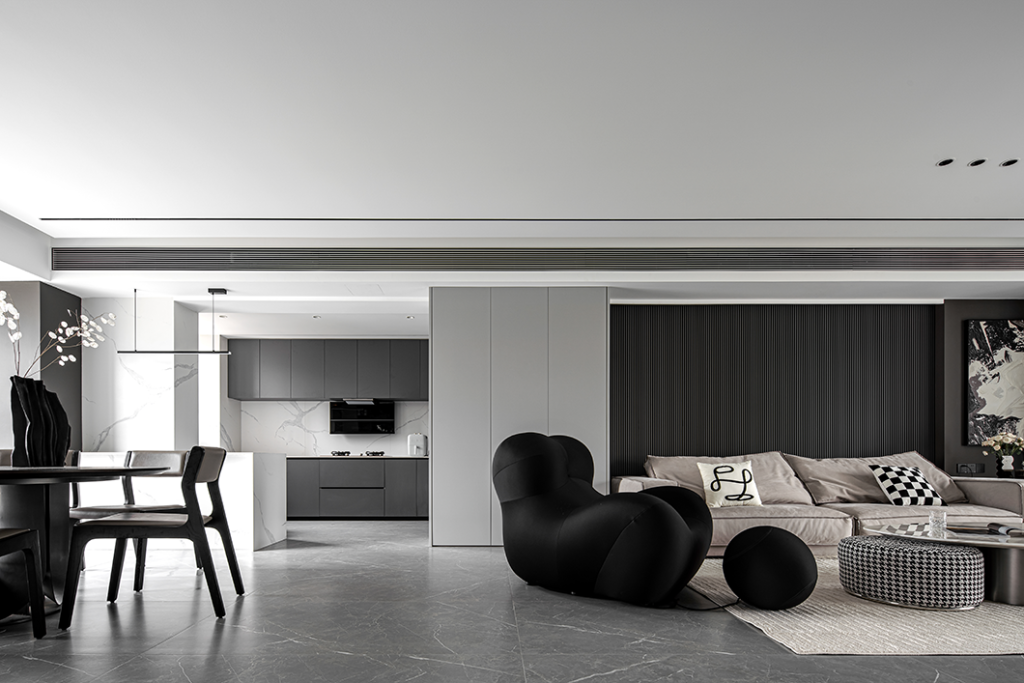 The bathroom is separated from wet and dry, with a shower and bathtub, removing the match of the day, and the minimalist facilities focus the experience on the senses.
Despite the fact that One from the Heart was a box office failure, it is still an enjoyable and fascinating...